Ladies Golf Training
The David Fritz Golf Academy is proud to offer a variety of ladies golf lessons and golf programs in Richmond Hill, Oakville, Stouffville and the surrounding area. We cater to golfers of all levels and provide the necessary fundamentals to help you enjoy the great rewards that golf brings. Read More
Private and Semi-Private lessons are available throughout the season. These lessons are customized to meet your individual needs and offer that one-to one approach. We love to see improvement in all our students and that shows in our coaching. Click Here to view our strong team of PGA Professionals.
We also offer Women's beginner clinics and intermediate clinics throughout the year.  These clinics run over the course of 4 weeks and focus on your full swing and specific short game fundamentals. 
Should our clinic times not work with your schedule, simply grab three or four other ladies to create your own ladies golf instruction clinic! Times for your ladies golf lesson clinic can be book to suit your groups timing and needs. Let us know your needs and we can put together a plan with pricing.
Lessons and Clinics will be held at Bathurst Glen Golf Course (Richmond Hill, Ontario), Tee Zone Driving Range (Oakville, Ontario), and Bruce's Mill Conservation Park (Stouffville, Ontario)
Please note that the David Fritz Golf Academy offers a number of private golf lessons. For information on time and rates, visit our Rates page today.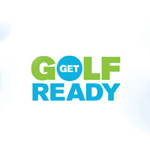 The David Fritz Golf Academy is proud to offer Ladies Intermediate Golf Clinics in Richmond HIll, Oakville and the Stouffville area. These Intermediate clinics are designed for Ladies who do have playing experience and want to improve their game. Ladies will be challenged during this 4-week program and gain a better understanding of short game techniques and long game fundamentals. Learn more about our Ladies Golf Clinics in Richmond Hill, Stouffville and Oakville, or for rates information visit our Rates page.
Go on a date! Have fun! Improve your golf game! What a better way to spend time with your better Half ! This 4-week program is all about fun and learning appropriate golf fundamentals. Appropriate for beginner and intermediate golfers. 
Learn more about our Couples Golf Clinics in Oakville, Stouffville, and Richmond Hill, or for rates information visit our Rates page.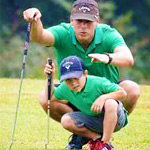 What a better way to spend time with your child! This 4 -week program is all about fun and fundamentals. Parents will spend quality time with their kids and enjoy learning a skill that will last a lifetime. All aspects of the game will be covered by a qualified PGA professional. 
Learn more about our Parent Child Golf Clinics in Stouffville, Oakville and Richmond Hill, or for rates information visit our Rates page.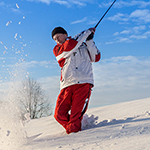 Gift Certificates
Looking for a gift for a special someone! Celebrate by giving them the Gift of Golf! Improve your game, learn how to play, participate in one of our many group programs or camps. It's simple, quick and will definitely be appreciated. To purchase a gift certificate for a lesson, coaching program or group clinic click here or contact David Fritz at [email protected] or 647-930-9502.