Junior Golf Training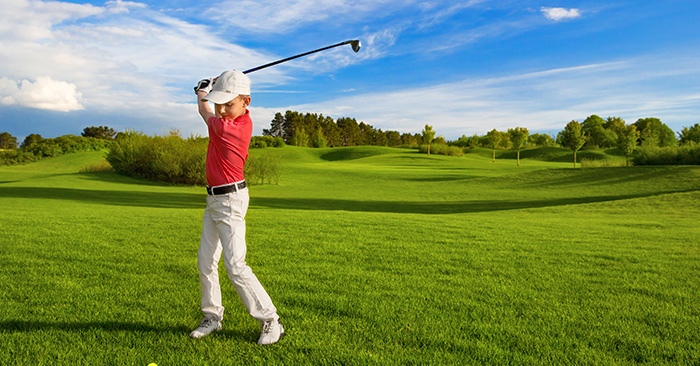 The David Fritz Golf Academy is home to a variety of youth golf instructional programs and youth golf lessons in Richmond Hill, Toronto, Oakville, Stouffville and the surrounding area. Whether your child is just starting out, developing their skills or has aspirations to play competitively, we can accommodate their golf instruction needs. Read More
David is without question a leader in Junior Golf Development. He has spent countless hours and resources developing his skills as a teacher. He has worked with top instructors, players and coaches.
David recently worked with PGA coach Ralph Bauer to develop the first of its kind College Combine in Canada. This combine assists junior golfers build a profile to become more marketable to US schools and coaches with the hopes of achieving a scholarship opportunity.
David also played golf at a high level including NCAA -1 golf for the University of Akron, Ohio. He understands the amount of dedication, commitment and time necessary to play at a high level.
David has the skill set to help junior golfers improve their game, lower their handicap and play competitive golf.
All David Fritz Golf Academy junior golf programs are endorsed by the Canadian Junior Golf Association(CJGA). The CJGA is recognized as Canada's National Junior developmental tour and has provided competitive opportunities for juniors ages 5-19 both locally, Nationally and Internationally. Many CJGA alumni have received scholarship opportunities in the US and are currently playing on the PGA Tour, PGA Tour of Canada and European Tours.
Please note that the David Fritz Golf Academy offers a number of private golf lessons. For information on time and rates, visit our Rates page.
Our golf instructional camps offer golf lessons to children ages six to thirteen in Oakville,  Richmond Hill and Stouffville. We offer half day golf camps, full day golf camps, outdoor recreation golf camps and elite junior camps. With
half day and full day options available for youth golf instruction and activities.   Camps are led through the
guidance of a PGA of Canada professional
, children will enjoy learning the fundamentals of golf in a fun environment. Learn more about our 
Youth Golf Camps in Richmond Hill, Oakville, and Stouffville
, or for rates information visit our 
Rates
 page.
This girls only program  is designed for girls 6 -13 years of age. We encourage participants to develop the essential skills, positive attitudes and self-esteem to ensure a life-long love of the game. Girls will have fun in a social group setting and learn all aspects of the game. Learn more about our
Girls Club Golf in Richmond Hill, Stouffville and Oakville
, or for rates information visit our 
Rates
 page.
What a better way to spend time with your child! This 4 -week program is all about fun and fundamentals. Parents will spend quality time with their kids and enjoy learning a skill that will last a lifetime. All aspects of the game will be covered by a qualified PGA professional. Learn more about our
Parent Child Golf Clinics in Richmond Hill, Stouffville and Oakville
, or for rates information visit our 
Rates
 page.
Our 4-week Junior League program offers golf training and introductory on course league play. to boys and girls under 13 years old in Richmond Hill, Oakville and the surrounding area. We offer a Spring and Fall Junior League. Learn more about our 
Junior League in Richmond Hill, Oakville, and Stouffville
 today!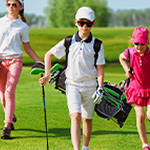 This program was designed for juniors 13 years of age or younger that are more serious and want to play competitive golf at a high level. This program consists of weekly group programs,  on course instruction, tournaments and much more. Juniors can register for the entire season or on a monthly basis. Skill assessment is required prior to registration. Learn more about our
Junior Competitive Team
 today!
The David Fritz Golf Academy is proud to offer Operation 36 Golf programs for beginners aged 7 to 12! Operation 36 Golf programs are the most effective developmental program and technology to introduce and guide anyone in playing the game of golf! Learn more about our 
Operation 36 Golf Program
 today!
Gift Certificates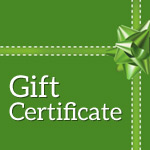 Looking for a gift for a special someone! Celebrate by giving them the Gift of Golf! Improve your game, learn how to play, participate in one of our many group programs or camps. It's simple, quick and will definitely be appreciated. To purchase a gift certificate for a lesson, coaching program or group clinic
click here